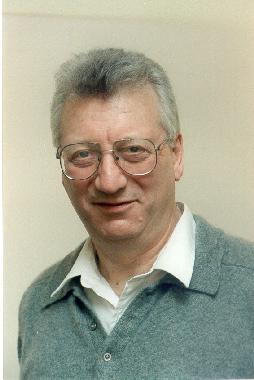 http://www.meto.umd.edu/~kostya
The Maryland State Climatologist is Konstantin Vinnikov.  He is a Senior Research Scientist in the Department of Atmospheric and Oceanic Science, University of Maryland.  He emigrated from Russia in 1991 and is a US citizen.  He belongs to two scientific schools in climatology, Russian (Michail I. Budyko), and American (Syukuro Manabe).  He was the lead and contributing author of several IPCC reports on Climate Change Science and CCSP report on Temperature Trend in Lower Atmosphere. He is an expert in analysis of observed and model simulated data on contemporary climate change. 
State Climatologist Research Reports
Contact

The Maryland State Climatologist Office welcomes data requests and any questions or concerns you may have about our services.  You may contact us 24 hours a day, 7 days a week via telephone or e-mail.  If we are not in the office at the time of your call, we will get back to you as soon as we can.  Please contact us using the information below, or fill out our Data Request Form by clicking on the 'Data' link under the 'Climate Data' heading.  Thank you for letting us assist you in collecting climate data.

Whenever possible, please use email as it is the prefered method of communication to our office. It also allows us to have a record of data requests.

Phone: (301) 405-7223
E-Mail: climate@atmos.umd.edu

Click here for directions to our office.